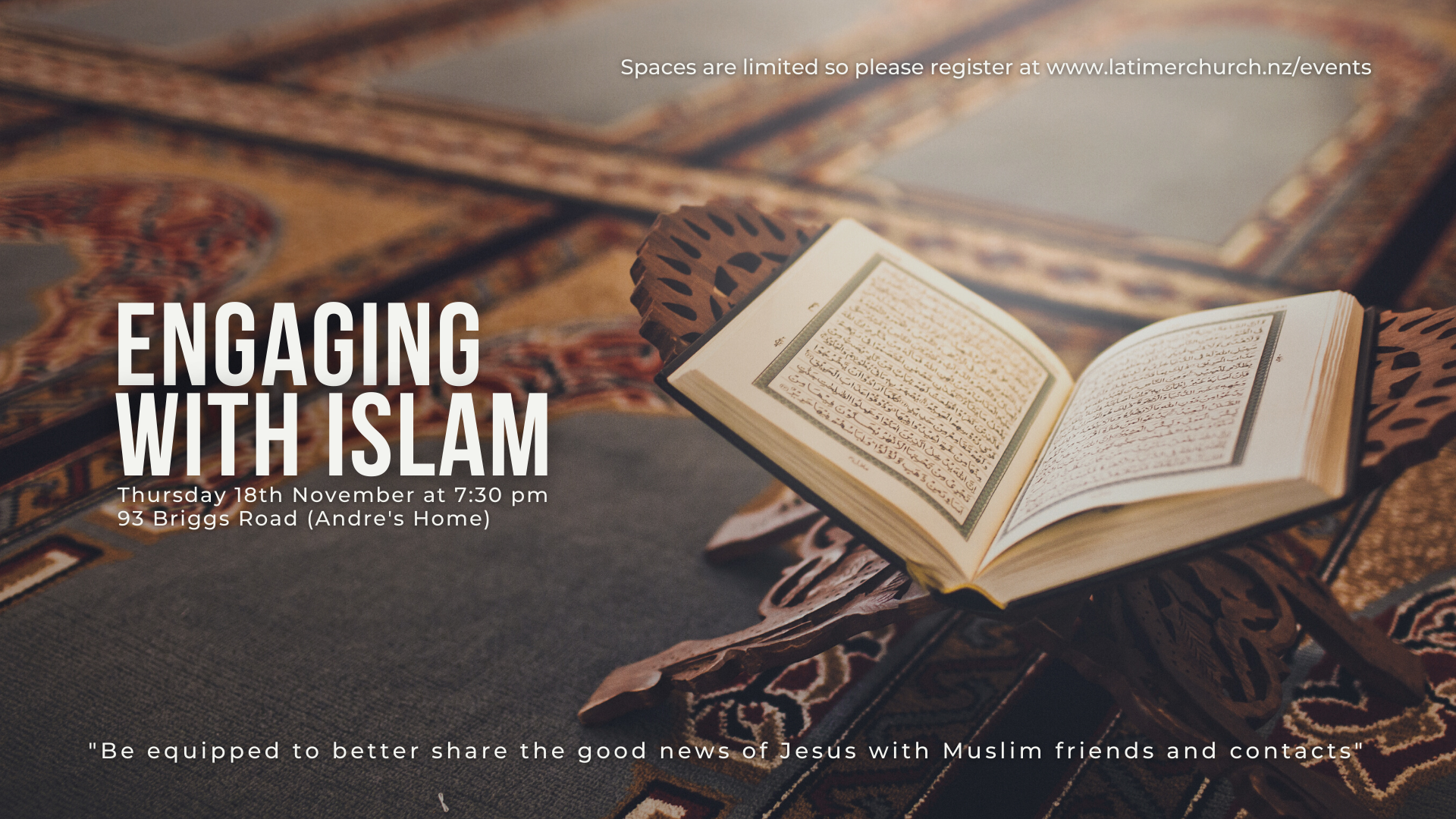 Engaging With Islam:
Helping us be better equipped to share the good news with our Muslim friends and contacts.
Islam is the fastest growing religion in the world and no doubt many of us have Muslim friends, work colleagues and neighbours. Come and join us on the 18th of November and learn about the Islamic worldview and how we can effectively share the good news of Jesus with Muslims.
We are almost at capacity - if you'd like to check if there's still space, please email andre@latimerchurch.nz
Thursday 18th November, 7:30 pm, 93 Briggs Road.