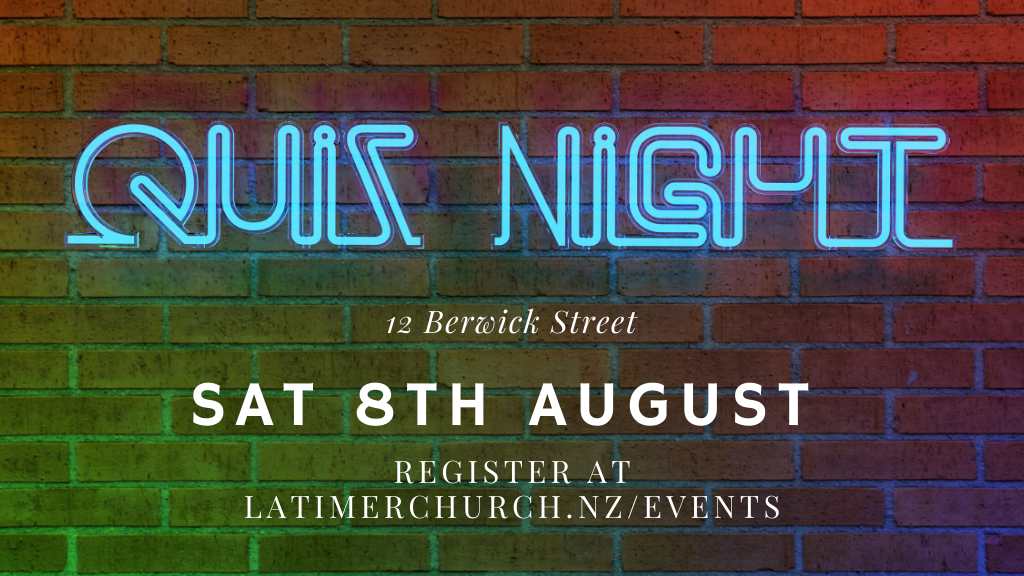 PLEASE NOTE: Spaces are now full, but do still register if you would like to be put on a waiting list.
Saturday 8th August, 7pm
12 Berwick St
A social quiz evening: this will be an excellent chance to spend some time together, and will double as a fundraiser for our wonderful Apprentices. To add an enjoyably competitive element to this we'll be sitting in tables of 6 according to the congregation you attend to see where the brains in the church really lie! The evening will be free to come, with an opportunity to make a pledge for the Ministry Apprentices.