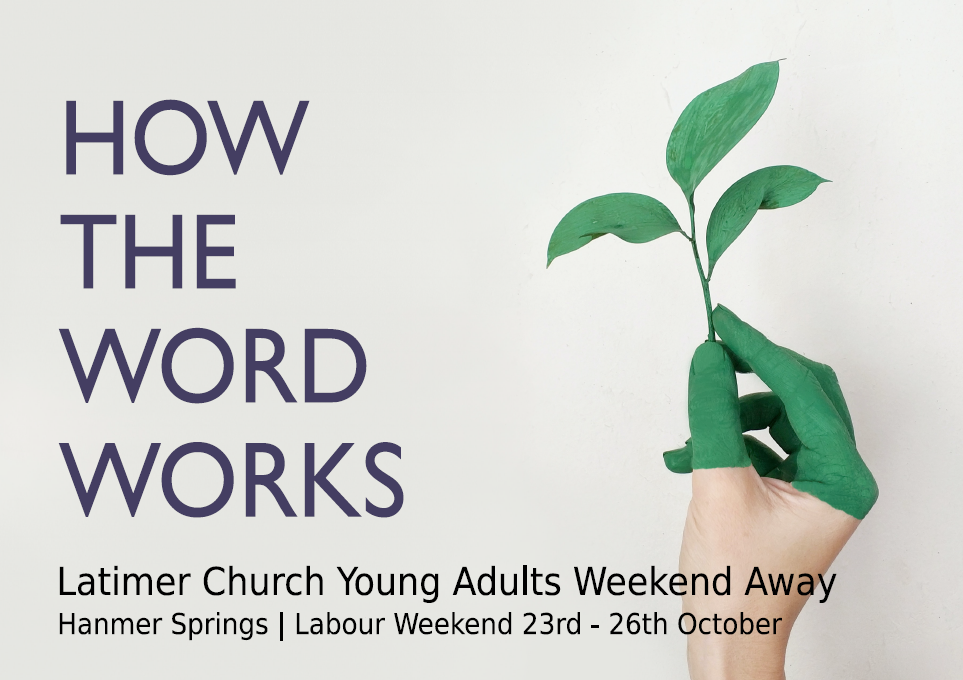 Join the Young Adults of Latimer Church for a weekend in Hanmer Springs. We stay in a selection of holiday homes around the village and meet together in the Hanmer Springs Sports Pavilion. We will run a few sessions over the weekend thinking about the topic "How The Word Works" – thinking about how the Bible works to change and grow people in their Christian life.
It's a great time of learning from each other and from God. There's plenty of time to grow friendships and free time to relax!
23-26 October. (We head up to Hanmer on Friday night and return after lunch on Monday (Monday is a public holiday)).
The cost is $140 per person for the weekend – this includes accommodation and most of the meals (you will do breakfasts and Saturday lunch together in your houses – you will be asked to bring something to contribute for these).
If you can't make it for the whole weekend, come join us for the day! You'll still need to register. Costs $20 for the day, which includes dinner but is byo lunch.
Please register below or contact TJ if you have any questions: thomas@latimerchurch.nz
Registrations close October 1st.